Well, machines, whether portable or stationary on the floor, require a sense of touch to intelligently work together with humans. Ergonomics, wear comfort, and intuitive design simplifies the interaction. That's what Sateco XT AG say they intended by creating the capacitive silicone sensor SXTSC anyway.
The sensor is made of silicone which means it is gentle on the skin and comes with optional texturing of the surface to make it more comfortable to wear. Silicone is chemical and temperature-resistant with regard to food, also. More importantly, it is soft and flexible, can be shaped three-dimensionally and its elastomer material makes it robust, shock and impact-resistant, enabling high durability, even in rough environments at high (+85°C) and low temperatures (-40°C).
This means it is suitable for various applications such as automotive, VR, AR, gaming, robotics, medical technology and general industry. The elastomer sensor works according to the capacitive operating principle and can continuously measure both touch and compressive force. Both the sensor's footprint and dimensions can be freely designed. As a result, it can be customized to curved surfaces and integrated seamlessly between the body structure and surface. This enables an ergonomic design of input devices, prostheses and exoskeletons both on small and large surfaces.
The sensor works by combining two measurement functions in one component. It detects the approximation of a body part at a short distance, as well as precisely measuring its exerted force. This keeps the combination compact and enables predictive operating and measurement systems.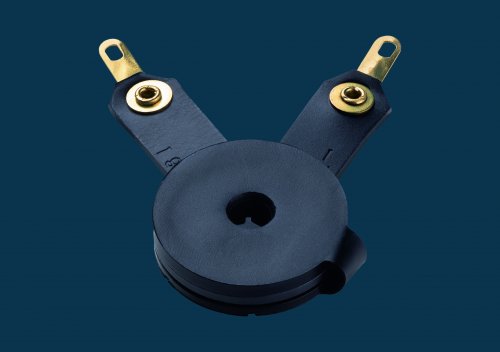 When used as a measuring cell, the sensor can be integrated directly into a surface away from a circuit board using electrical connectors. Its elastomer material makes additional damping, preload and tolerance compensation elements unnecessary. This simplifies the design and reduces manufacturing costs.
Samples including evaluation electronics are available in a starter kit and enable a quick start into the new technology. Sateco says the capacitive silicone force sensors are available in many different sizes, and their dimensions are customizable for specific projects. For a more detailed look, Sateco XT will attend the Sensor+Test online trade fair, May 4 – 6, 2021. 

The Sateco Group is one of the world's leading manufacturers of keypads, silicone sensors and actuators. The family-owned company employs around 800 people and is headquartered in Schwerzenbach, Switzerland, with subsidiaries in Europe, the U.S., and Asia.

You can find more information about Sateco on its website.
Stay up to date with the most recent automation, machine vision and robotics news on MVPro. Read the best stories every Friday with our newsletter.